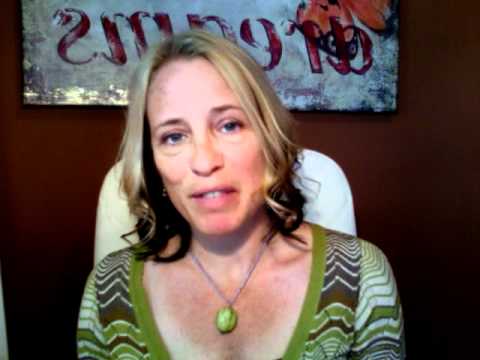 "Love and doubt have never been on speaking terms."
Kahlil Gibran
NEWS FLASH!! IF you are CURIOUS about BRAIN CIRCUS please sign up at the sidebar panel for "7 ideas" to be added to the info list ( Please add BC to your name)
Divine Deviants is on it's way too! Launching Fall 2012! (please add DD to your name) if you'd like to get hooked up to the DD community!
Stop the Sabotage ~ Step into Love
THRU POWERFUL PROCESSES THAT RELEASE SUBCONSCIOUS SELF SABOTAGE AND WITH POSITIVE LIFE DESIGN COACHING YOU WILL FIND SOLUTIONS AND INSPIRATION TO DILEMMAS LIKE THESE:
Are you exhausted by the excuses you use to keep yourself safe and small when your ideas and inspirations are powerful and profound?
Are you inspired to make positive changes but keep getting stuck in the rut of fear, doubt, and indecision, held back by limited beliefs about yourself and life?
Are you stuck and confused, full of great ideas, but don't trust yourself to follow thru?
And lastly,
Are you truly over dreaming big but living small, knowing that you have so much to offer this big wide crazy world if you could just get out of your own way?
I'd love to help you with the work I love to do as a self sabotage specialist
Change your Mind = Change your Life!
Here's a Video clip from a TV/Web interview on Reveal What's Real on Self Sabotage ( you can see the whole show by clicking on the link)
Hi, my name is Michelle and I am a mentor, coach, PSYCH-K facilitator, writer, and dancer, and I am honored to work with women and men who want to deeply believe in themselves and bring forth their gifts, strengths, and heart into the world through a business and a positive purpose driven life.
Many of us feel everyday that we are stuck between not doing enough, or worse, being enough, but have you ever asked yourself the question "enough of WHAT? " Some of us feel the pressure to look competent and on top of things, yet are terrified of having our paralyzing doubts and fears found out. Or we just don't even try to go for it because the fear of failing or not doing it perfectly looms large and we just can't feel dissapointed in ourselves yet again. And some have even given up on wanting at all, living in a daily routine of apathy and feelings of invisibility.
This state of perpetual anxiety or numbness will smother the flame of our deepest hopes and capabilities.
I know because I've been there and feared I'd have to permanently live in that tight, soul suffocating place. After more than two decades of working in psychology and health I discovered PSYCH-K, and by combining it with coaching I have seen people profoundly shift out of FEAR and into TRUST, EMPOWERMENT, and GETTING RESULTS in whatever they are daring to do or be. So let me ask you a few things:
Wouldn't you love to experience a quantum healing process that permanently reprograms your subconscious limited beliefs so that your self talk sounds more like Ghandi and less like Mommy Dearest?

Is accepting the good, bad, and the ugly and having a great life anyway an appealing way to be?

Are you ready to drop the story of how things "never work out for you", start believing in yourself, and move into the results that come from REAL actions taken and practicing REAL self acceptance?
GIVE YOURSELF THE OPPORTUNITY TO SHIFT THOSE DEEPLY PROGRAMMED LIMITED BELIEFS THRU PSYCH-K . After 25 years in the world of mental health and human potential I have seen a great deal of methods that help relieve suffering and internal conflict. However, using PSYCH-K has been a game changer in my practice due to the results my clients are experiencing in really short time frames. Why not give it try, all you've got to loose is some outdated and untrue beliefs…. and remember…
CHANGE YOUR MIND = CHANGE YOUR LIFE! Call me at 971-235-7888 to schedule your limited beliefs shifting session:)
As I see it, life is far too short and far too sacred to make too many fatal excuses, especially for who we are and who or what honestly matter. I heard a brilliant acronym for FEAR the other day: Forgetting that Everything is All Right . Let's shift together from fear to fabulous and jump on the wave of souls who are saving the world one person or cause at a time.
PLease feel free to sign up below to know about Spiral Life classes, newsletter, and events!
Stay In Touch
" I was stuck around limited beliefs about how much money I could make, fearing that I'd have to scramble to get more clients. The very same week Michelle and I did a PSYCH-K balance around money I had 3 new people call me for my services and 3 new leads to more work.It was like magic!" A. W.
"Michelle has a real gift for being very perceptive, and her warm comfortable personality allowed me to feel safe enough to express my true self. She had a very positive impact on my life during a time of significant change, helped me plan ways to stay grounded with direction and gave me the confidence to really be true to myself." ~ M. F
"Michelle helped me navigate the emotional changes that were necessary for me to stop thinking of myself as someone who lost their job and start thinking like an entrepreneur. By coaching me to ask the right personal questions, she helped me identify what I did not know and to develop a plan of action to find those answers. Michelle helped me gain a new perception of myself and of my values, as well as a set of skills that will allow me to better navigate changes in the future." ~E.S.
"Your class woke me up. I realized I was coming from a point of negativity. I was shocked, frankly. I know there were other people there but I felt like it was for me that night. Personally, it could not have been more powerful. This workshop was one of the most important things I've ever done. I left feeling like I had been picked up off a Wrong-Way street and set back on the right track." ~ J. A.